Have you ever wanted to change the volume or turn on/off your Bose soundbar using your Samsung TV remote? If you own a Samsung smart TV and also have a Bose SoundBar, you may have found that the two devices don't always work together seamlessly. Fortunately, there is a way to control your Bose SoundBar with your Samsung universal Remote!
This guide will show you how to control the Bose soundbar with a Samsung remote and how to make the most of the features of your Bose SoundBar by using the Samsung remote. Yes, you can use your Bose soundbar and can control it with any smart tv remote.
Note: Ensure your Bose soundbar connectivity with your smart tv setup does not matter via HDMI via ARC or any optical cable.
Remember: The TV Menu may be different because it always depends upon the model of your smart Tv.
Audio Settings & TV Control
First of all, we'll set the Smart TV's audio output setting so after that; you are able to control your soundbar volume using the remote. So after the audio output setting of the Samsung smart Tv or any other Tv, you are able to use the remote control for both bose soundbar and smart tv; so for this purpose, follow the steps:
Before you will start first, you have to enable HDMI-CEC settings.
How to set up HDMI-CEC settings for TV Remote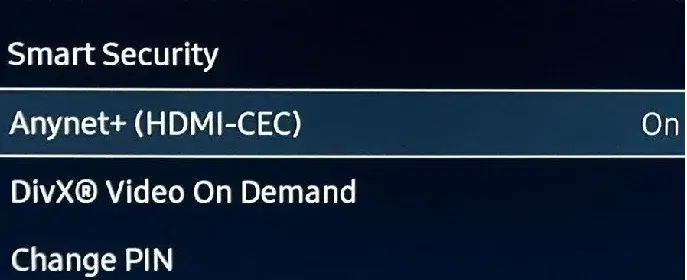 Open the Bose Music Mobile App
Go-To Settings
Locate the Power Section There
Open > Advance CEC Option
Select > Option Four or Five
Exit
Now you can easily pair your remote control to Bose soundbar
How to Program Smart Tv Remote To Bose Soundbar
Open App (Bose Music App)
Go to soundbar settings
Select Advance 
Find > Universal Remote Section
Remote Previous Remote
Press Volume Down (–) and Left Navigation (<) button for 5 Sec
Now Select > Pair New Remote
Check the remote if working by Volume (+) up
Done
For Samsung Tv
Go to settings using the Samsung Tv Remote control
Select > Sound Output
Select Your Soundbar
All Done
Now you can Mute and adjust the volume of your Bose soundbar
Note: If not working, check your Bose soundbar's power and ensure that it must be a turn-on and properly connected with the smart tv.
Can any remote control be used with your Bose soundbar?
If your remote control can send IR (infrared) signals, then you can use it with your Bose soundbar and other smart remote-controlled devices, whereas if it sends RF (Radio frequency) signals, then sorry, it can't.
The Best remote control for controlling any soundbar of Bose brand or other home theater systems or smart home devices is Samsung Universal Remote Control which is best for Bose soundbar, and you can buy it easily online or at the nearest electronic shop.
Control Bose Soundbar With Apple Remote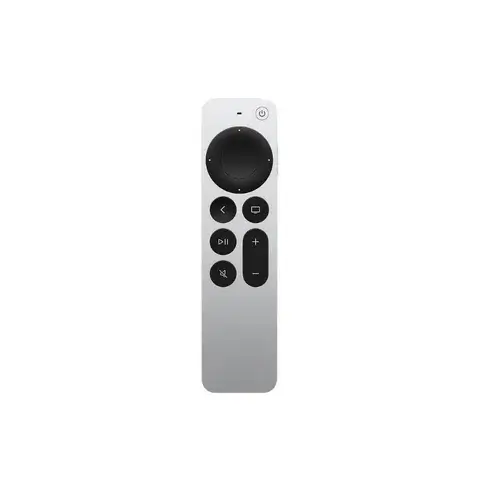 Bose Soundbars can be controlled with an Apple Remote in a couple of ways.
Step By Step Guide
Turn On Apple Smart Tv
Go To > Settings
Select remote and devices
Choose > Volume Control (From Device List)
Select > Learn New Device
Press Apple remote volume + button
Name your remote 
Wait for the light flash
Done
Control Bose Soundbar with Sony Remote
If you're looking for a way to control your Bose Soundbar without having to head over to the TV, you can do so with the Sony remote.
Enable HDMI-CEC (Steps written on the start of the article)
Switch Of TV and Bose Soundbar
Use the remote to turn ON Sony Tv
Turn On Soundbar
Go to - TV Settings
Select > Display & Sound
Select Audio Output
Choose Soundbar
Finish
Now you are able to Increase? Decrease volume, Turn On/Off, Mute and Unmute easily your Bose soundbar using a Sony remote.
What functions can I control the Bose soundbar with my Samsung remote?
If both devices support HDMI-CEC (Consumer Electronics Control), you can operate some Bose soundbar features with a Samsung remote. All the basic functions, including input switching, volume control, and power, are typically made possible via this. Ensure your HDMI-CEC is turned on on both devices and your soundbar by consulting the user guide.
In A Nutshell - How To Control Bose Soundbar With Samsung Remote
If you're struggling to get the best sound out of your Bose Soundbar and Samsung Smart TV, there are a few simple steps you can take to optimize your experience. By following these tips, you'll be able to control all aspects of your soundbar with just a Samsung remote, without ever having to leave the comfort of your living room.